Family Friendly Morning Show - Love on Your Kids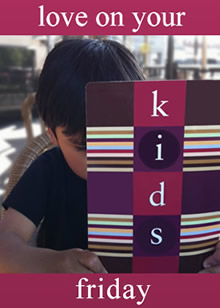 DougandJaci.com home page
Each Friday you can love on your kids on the Family Friendly Morning Show!
Complete the form below to send us an email. Fill out the form completely, and be sure and tell us your time zone and please give us a 20 minute "window" of time when you are listening.
We'll do our best to share your email during the time you requested. Please try to get your emails to us by Wednesday ... slots fill up quickly. We will do our very best to accommodate everyone.
Love on your kids Friday has a signature song - Thanks to Greg Graham for sharing his song "Little Piece of Heaven" with us. To find out more about that song and his other music visit his web site at www.greggraham.org.