Tell Us About Your Valentine...
DougandJaci.com home page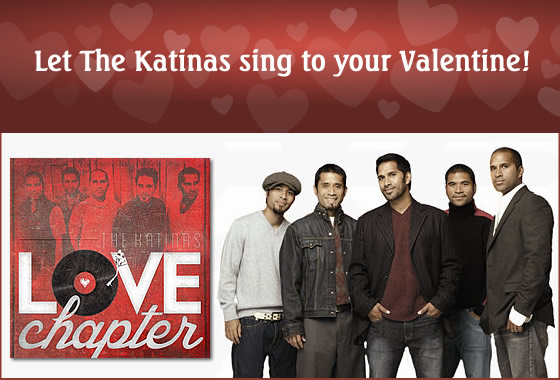 We're sure that you could write a whole book about your Valentine
but we just want to be treated to one chapter.
In 100 words or less, tell us about your Valentine!
What makes them special, amazing, and incredible.

Several entries will be selected to win the Katina's CD Love Chapter,
and a few special winners will be chosen to have the Katina's serenade your loved one
on the morning of Valentine's Day! To enter, fill out the form below...