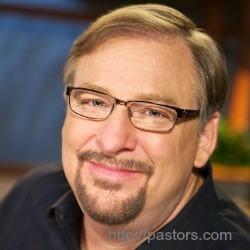 Pastor Rick Warren on Piers Morgan Tonight
Tuesday, September 17, 2013
Pastor Rick Warren of Saddleback Church in Southern California, will appear on CNN tonight for his first media interview since his son's death in April.
Airing at 9 p.m. ET on the Piers Morgan show, Warren and his wife will offer their responses to the myriad of questions that have surfaced since their 27-year-old-son committed suicide following a life-long battle with mental illness.
Warren, the author of the international best-seller, The Purpose Driven Life, gave the invocation at President Obama's first inauguration and has been an advocate for raising awareness about mental illness.
Click here for more information on Pastor Warren.