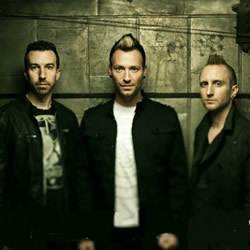 [CCM Magazine] THE FRINGE: Thousand Foot Krutch
Friday, March 01, 2013
Remix records are red hot these days and right in the fold as a forerunner is clearly Thousand Foot Krutch. Though the group's been a staple of the modern rock scene for well over a decade, its adrenaline-doused material has no trouble translating towards more rhythmic arrangements, as demonstrated throughout
Metamorphosiz: The End Remixes, Vol. 1
. The project features material from the Billboard Hard Rock chart-topping album The End Is Where We Begin, re-imagined by remix gurus like Steve Sidelnyk (No Doubt), Rob Persaud (
The Bourne Legacy
), Robbie Bronnimann (Nicki Minaj), Andy Hunter (
The Matrix: Reloaded
) and Solomon Olds (Family Force 5). Find out more from front man Trevor McNevan about the collection's beginnings and how it might expand the band's already varied fan base in a dance floor-friendly direction.
CCM: How do you account for the rise in popularity of remixes in general these days?
McNevan:
I think it's always fun to hear a fresh take on a song you love, especially in a whole different genre. It's a whole new interpretation that can open up another world of possibility and listenership. We were focused on making sure they were top notch and something we were proud of.
CCM: Do you feel like this record will open new doors for you in the dance world or is the focus going to remain exclusively on rock?
McNevan:
I think the possibility is definitely there; we'll see where it goes. It's allowed music fans that aren't even into rock to enjoy the songs and that's a beautiful thing!
CCM: How is the next Thousand Foot Krutch studio album shaping up at the moment?
McNevan:
I've just begun writing for it, trying to stay ahead of the game. I'm really excited about where things are headed. Stay tuned…