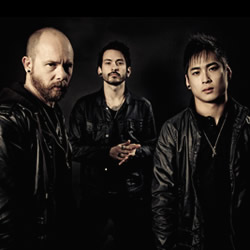 The Fringe Spotlight on SPOKEN
Monday, April 01, 2013
Very few hard rock acts, especially those coming from a perspective of faith, have been able to amass as much longevity and credibility as Spoken. While those traits could certainly stem from the group's intense musical outpouring, chances are its relatable and relevant lyrics are also a major factor, which are just as plentiful as they are powerful throughout Illusion (eOne Music). The project marks the band's seventh overall studio project and first since 2007, though there's no danger of sounding dated thanks in part to production from Jasen Rauch (Red, Disciple) and front man Matt Baird's unmistakable growl.
CCM: What prompted the switch from Tooth & Nail to eOne Music?
Matt Baird:
The short answer is that we had fulfilled our contract. The longer answer is that we had done three records on Metro 1 Music, and three records on Tooth & Nail, so we wanted to see what other options we had. We didn't plan on it taking five years to release another record, but in the end, we feel like it allowed us to grow as songwriters and as individuals. We couldn't be happier to be in our current situation.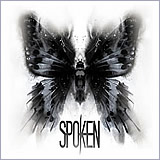 CCM: What did such a lengthy break between projects bring to the
Illusion
sessions?
Baird:
We were able to really learn what makes a song. It's not only about what you have to say, but also how you say it. We also experienced a lot of "life" between records, so there were many things to write about. We had a lot of great times and tough times during the writing and recording of
Illusion
.
CCM: Where is the group coming from message wise throughout the album?
Baird:
We have songs about confusion and bitterness, songs about love and relationships, songs about performing live, and songs about grace and redemption.
CCM: From your perspective, how would you say the band's sound has evolved over the years?
Baird:
Over the years musical tastes have changed a ton. Not just the preference of the band members, but also the fans. We want to make music that the fans will like, but we also want to make records that we would like as well.
CCM: How has Spoken been able to achieve such impressive longevity?
Baird:
Many years ago, we coined the phrase "dedicated beyond reason." We still live by that today. We want to make music as long as possible. We want to use music as a tool to share love and hope. We want people to know that Jesus has a plan for their life. We have always said that we'd do whatever it takes to make this work, and that's what we've had to do. In the end, we're just really lucky to be able to do what we do. We have never, and will never take it for granted.
To read this article in the digital CCM Magazine, click HERE.