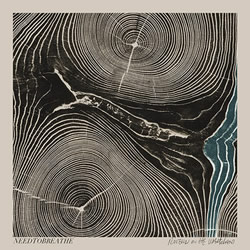 NEEDTOBREATHE Announces New Album Set For an April 15 Release
Monday, January 20, 2014
NEEDTOBREATHE Announces New Album
Rivers In The Wasteland
Set For an April 15 Release
Nashville, Tenn. – NEEDTOBREATHE is proud to announce the release of their upcoming album
Rivers In The Wasteland
. Set for an April 15 release on Atlantic Records/Word,
Rivers In The Wasteland
is the follow up to their acclaimed album
The Reckoning
, which saw the band spend over two years on the road in support of a collection of anthemic rock that caught the attention of The New York Times, NPR, Entertainment Weekly and USA Today.
Paste Magazine caught up with the band to talk about the new album. Fans can also get a first listen to the record's mainstream single "The Heart," a stomping number imbued with an infectious sense of hopeful anticipation.
"Difference Maker" from
Rivers In The Wasteland
, which the band performed to close out the 2013 Dove Awards, has impacted radio in a big way.
The band's relentless touring saw them captivate music fans at festivals such as Bonnaroo and Austin City Limits, along with standout performances on Letterman, Fallon, Leno and Conan. However, this extensive touring is where the musicians began grappling with both significant inner turmoil and the external pressure created by notoriety. For all three musicians, they had to take a well-deserved break and meditate on what each wanted NEEDTOBREATHE to be. After some time, the guys all agreed that the answer was to return to the band's roots and find the anchor of musical simplicity.
Rivers In The Wasteland
- the sound of a band excited to reconnect with the idea of a fresh start - was co-produced by the band with the help of various producers including Joe Chiccarelli, Kevin Augunas, Ed Cash and Jerrod Bettis, and was recorded at the band's own Plantation Studios in Charleston, Fairfax Recordings (formally Sound City Studios) in Los Angeles and Blackbird Studios in Nashville.
"We've come through some rough moments and some amazing moments," says guitarist & vocalist Bo Rinehart. "We're the most energized we've ever been. The band is young again. We've got a new sense of purpose and we believe in what we're doing. We just fell back in love with the idea of what we get to do."
Rivers In The Wasteland is now available for pre-order and comes with two instant grat tracks – "The Heart" and "Difference Maker." Visit needtobreathe.com to purchase.