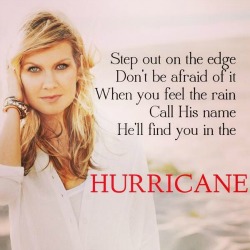 Natalie Grant: Social Media Phenom!
Monday, May 06, 2013
Natalie Grant has the highest "engagement" ratio on Facebook of current Christian artists on the radio. Engagement is measured by people liking, sharing, and commenting on Facebook posts.The numbers speak for themselves!

Facebook: 275,545 #5 ranking of current Christian radio artists
Twitter: 158,368 #3 ranking of current Christian radio artists
Instagram: 29,103
Her most recent video, "Hurricane" is following the trend. With nearly 31,000 views in less than one week, the video has amassed"

Facebook Hurricane Likes in one week: 12,485
Facebook Shares in one week: 1,973
Facebook Hurricane Comments: 1,102
Feedback: 100% positive
Click here to watch the video!