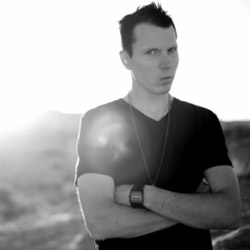 BEC Recordings' Manafest Wins 9th GMA Covenant Award
Friday, November 09, 2012
BEC Recordings' and international rock artist Manafest was honored with his 9th GMA Covenant Award this week for "Recorded Song of the Year" with the song "Never Let You Go" off of his fifth studio album
Fighter
. Fans can view this award winning song's music video here:
"Never Let You Go"
.
Currently Manafest is climbing the radio charts at CHR with the current single "Human." This week at CHR the song was the most added including an add at Air 1. The title track "Fighter" is getting spins at general market stations like WiiL Chicago, WZBH Ocean City and WRAT in New Jersey. Fighter has already produced a No. 1 Single at Rock radio ("Fighter") as well as a No. 2 Single ("Pushover") and a Top 20 CHR single ("Never Let You Go").
Since the release of his fifth studio album,
Fighter
, Manafest has been around the world touring nonstop. In April, this album debuted in the Top 20 on the iTunes® Rock album chart at No. 16 and was the highest career debut for Manafest landing at No. 7 on the Billboard Heatseekers chart. Manafest spent weeks touring in Japan and China supporting the international release of
Fighter
where he debuted at No. 8 on the Japan iTunes chart.
In addition to the radio and international success, Manafest's newest venture has received wide acclaim from the media. Media said that the album was "lyrically intense," "packs a power punch," and an "ambitious blend of rap, hip-hop and R&B."
Starting this weekend, Manafest will be touring with rockers Saving Abel for six shows. Catch Manafest at a date near you listed below.
November 10 Destin, FL
November 11 Jacksonville, FL
November 14 Charlotte, NC
November 15 Greenville, SC
November 16 Murfreesboro, TN
November 17 Tupelo, MS