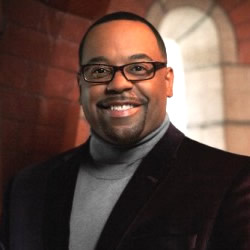 [CCM Magazine] THE FRINGE: Kurt Carr
Friday, February 01, 2013
Fresh from releasing his seventh recording —
Bless This House
(Verity) — the four-time Stellar Award winner and twenty-five year gospel music veteran reveals his mission while talking about the album's title, the first single and his patient record-making process.
CCM: Bless This House has been four years in the making. Why so long?
KURT CARR:
I generally take significant amounts of time between projects so I can live the songs. Life experiences create songs. I delve into the experiences in my life and write music about that. So, for me, it's not a process that can be rushed or calculated.
CCM:
Tell us about the first single, "I've Seen Him Do It."
KURT CARR:
I'm excited about this song. My record company and I couldn't decide between 'I've Seen Him Do It' and 'Bless This House' as the first single, so we asked fans to vote. I really believe people chose this song because of the climate in America right now. People are living by faith, making it day by day. We've seen God do incredible things and we know that He will continue to do so.
CCM:
This album is musically broad, even including a dance-influenced track. What influenced the diversity on this record?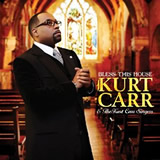 KURT CARR:
Sometimes I call myself a musical chameleon. Christian people around the world relate to different styles of music. I want to offer something for the entire body of Christ, not just one segment. I especially had fun with the dance track; it allowed me to be more out of the box than I've ever been.
CCM:
What's the story behind the title track?
KURT CARR:
When I was in Los Angeles to record the final tracks for the CD, I woke up in the middle of the night and heard the title in my mind. I thought it was a great way to summarize all of the music, because I wanted to create an album that was great for the church experience. When I played it for the group, everyone began crying and worshipping. My prayer that God would bless and cover His people is the essence of "Bless This House." This album summarizes my whole purpose — to make music that edifies the body of Christ and blesses the church of Jesus Christ.