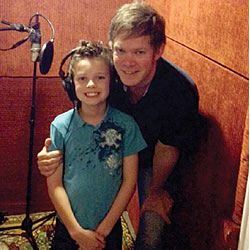 [CCM Magazine] In The Studio With JASON GRAY
Monday, October 01, 2012
(Pictured right: Jason Gray and son Gus)
Album Title:
Christmas Stories: Repeat The Sounding Joy
Label:
Centricity
Release Date:
October 2012
Recording Studio:
The Brick, Nashville, TN
Producers:
Cason Cooley
Number of Songs:
13
HEART OF THE STORY:
Everybody has a passionate conviction of how a Christmas album should sound. After I got over my fear of disappointing people, I asked what kind of Christmas record would move me personally and best honor the story of God sending his little boy to planet earth. If I am true to that, the record will find a home in people's hearts.
— Jason Gray
CHARACTER CENTRAL:
Because Christmas has been extensively explored and yielded many beloved songs, my approach was to write to or from the characters in the Christmas narrative. They have become so familiar we may not see them as real people anymore. So I wanted to make them feel human again, in hopes we might see ourselves in them.
— Jason Gray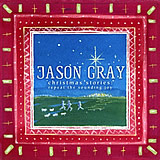 SOUNDING JOY:
Musically, it's quirky and playful, yet serious. Because these characters are in the midst of crisis, I was worried it would feel heavy or melodramatic. But I realized this is the story of Christmas: Emmanuel, God with us. Joy isn't the absence of conflict, but the presence of God. My friends tell me they experience it as a very joyful record, which is exactly what I was hoping for!
— Jason Gray
FAMILY AFFAIR:
My older boys sang gang vocals and did hand claps for "Christmas Is Coming," and my 8 year-old sang a solo on "Christmas For Jesus." That's my Christmas gift to myself on this record.
— Jason Gray