Jason Eaton Band Prepares for Combination Release of "Saving Grace"
Monday, December 03, 2012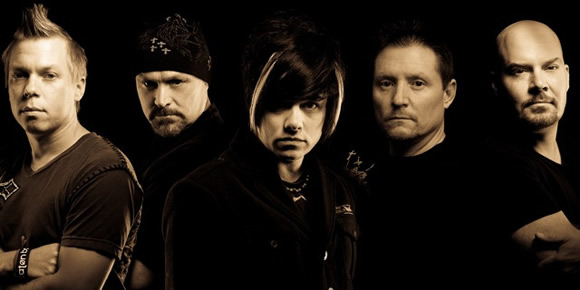 Detroit, MI-JEM Records will release Jason Eaton Band's follow up single "Saving Grace" to radio and television simultaneously on January 1, 2013. Coming off their current successful radio single "Furious Love" also from the One album, Jason Eaton Band continues to broaden its reach with a massive radio/music video combination release of the new single. This will also be in conjunction with a compilation release called "10" releasing by Nashville Publicity Group for its 10th Anniversary which features artists Jaci Velasquez, Kevin Max, Everlife and other notable artists as well as Jason Eaton Band's new single.
"This single has a message of hope and redemption for everyone", says Eaton, the front man for the band. "No matter who you are, or what you have done, God's grace covers every sin!" The music video, shot entirely in Jason's hometown of Flint, MI, showcases a city that is slowly remerging from nearly being wiped off the map from the recession at the same time showing the plight of one man's life journey who is rescued by God's forgiveness. "I thought it would be the perfect place for this message to be shot", says Eaton. "…a city that mirrors what sin can do in our own lives, and what God's grace can do to restore!"
This coming spring, the band embarks on the "Prodigal Tour", their first national tour. "Our goal is to see all prodigals' lives changed through the redemption of God's redeeming grace." states Eaton. The tour will hit all parts of the country. Interested promoters/churches need to contact Velocity Artist Agency. The band recently joined the God's Not Dead tour for a special appearance with Newsboys, Anthem Lights, Rush of Fools, and Daniel Bashta. They have also appeared with Thousand Foot Krutch, Sanctus Real, Hawk Nelson, Big Daddy Weave, Blue Tree, Rebecca St. James, 33 Miles, Aaron Shust, Kerrie Roberts and many others.
"Saving Grace" will be Jason Eaton Band's third release since the band's inception in 2009. The music video can already be found on YouTube by clicking
here
. You can also get more information from the band's website at www.jasoneatonband.com.