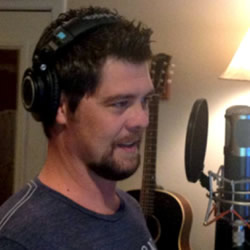 [CCM Magazine] In The Studio with... Jason Crabb
Friday, February 01, 2013
Album Title:
Love is Stronger
Label:
Gaither Music Group
Release Date:
March 12, 2013
Recording Studio:
The Grip, Nashville, TN, Ocean Way Studios, Nashville, TN, Little Big Sound, Nashville, TN, Ed's Place, Franklin, TN
Producers:
Jay DeMarcus, Ed Cash, Wayne Haun
Number of Songs:
11
MUSIC ON A MISSION:
We sing to all types of people—young and old, little country churches on the hillsides and grand cathedrals in New York, youth conferences and more traditional music conventions. Love is Stronger has relevant messages for everyone. Some challenge, some comfort, but more than ever we've got something that is going to impact people, meeting them right where they are. And that's what it's all about. –Jason Crabb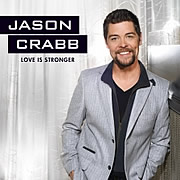 'TIS SO SWEET TO TRUST:
I am usually hands-on. This time I wanted to give others the chance to direct me. I really leaned on the producers and label for guidance. And though others had so much input, I am genuinely excited about every tune. When you look at who I was able to work with— wow! If ever I was going to trust others, this was the time! -J.C.
MULTI-FACETED:
Musically we branched out. Ed Cash took things to a new place stylistically. Wayne Haun brought such a big, rich sound. And Jay—what can I say? He brings that country-bent, Rascal Flatts element to it. Listening through the record, I think, I could give a copy of this to Kirk Franklin or my grandmother and be proud! –J.C.
STUDIO STRETCH:
I feed so much off the audience that I tend to lock up in the studio. So I told each producer I wanted to be put to the test, to go to the mat. And they pushed me! Whether it was backing off or giving more, they stretched me. I would describe working with Ed as "when Beaver Dam met Britain"! From vowels to vibrato, he didn't let anything slide. He is dedicated to honoring God with his art, and has become more than a producer. He has become a friend. –J.C.