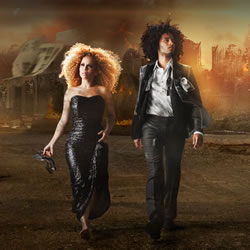 "He Said" Devotionals
Wednesday, August 29, 2012
Group 1 Crew is sharing the truths of God's Word in this new "He Said" devotional series. Watch the videos from Blanca & Manwell and share them with your friends on Facebook and Twitter. Stay tuned for new devotionals each week!
CLICK HERE
to go to the "He Said" devotional page.
Find out what HE said about...

"Fear"

"Belonging"

"Heartache"

"Value In Christ"

"Anxiety"

"Self-Image"

"Trust"

"Forgiveness"
...and more.