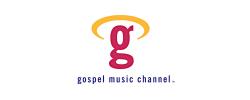 Gospel Music Channel Launches Listen Up As New Platform for Emerging Artists
Friday, March 14, 2008
ATLANTA, GA - March 13, 2008 -- Gospel Music Channel (GMC) today unveiled Listen Up, a new multi-platform promotional campaign featuring new and emerging Gospel/Christian recording artists who are on the verge of becoming break-out stars. The nation's first and only 24/7 all-Gospel/Christian music television network also announced Flicker Records' rock band Fireflight, out of Orlando, FL, as the first artist to be recognized under Listen Up.
GMC's Listen Up -- mirrored after successful programs such as VH1's "You Oughta Know" and MTV's "Buzzworthy" – will be an on-going campaign, with a new artist highlighted monthly. Artists selected for Listen Up will be showcased extensively across the network's television and on-line platforms, as well as at key industry and network events.
The multi-platform strategy will give the Gospel/Christian music fans 360 degrees of access to the Listen Up artists. Selected artists will be featured in a customized promotion spot which will run in high rotation throughout the month on GMC. They will also have their music videos world premiered and/or showcased on Gospel Music Channel, and they will appear on the network's weekly series The Kitchen Sink. With a dedicated area on the network's revamped website --
http://www.gospelmusicchannel.com
-- Listen Up artists and music will be featured in original interviews, exclusive performances and other promotions.
The Listen UP campaign will stay true to the network's "It's All Gospel" position, introducing and exposing new artists from a variety of Gospel/Christian music genres and styles. For the inaugural Listen Up, Gospel Music Channel will feature Fireflight, who debuted nationally with 2006's
The Healing of Harms
(Flicker), and who has spent years as tireless road warriors on the concert circuit. GMC will world premiere their music video "Unbreakable" -- which also serves as the title track for Fireflight's new album -- on March 29th. The group is scheduled for their own Front Row Live installment of GMC's nightly concert series.
"This is an exciting new initiative that's artist, music and fan-focused," commented Paul E. Butler, Vice President, Business Development, GMC. "As Gospel Music Channel expands rapidly as the preeminent channel of its kind, we will be highlighting new and emerging artists who we believe are worthy of our support across the board. This will be a valuable campaign for fans of Gospel/Christian music that are looking to discover, hear and watch new artists. We'll also work closely with our label partners to support their marketing efforts to really build and maximize the exposure of their new artists and music."
Gospel Music Channel, the nation's first and only 24/7 all-Gospel/Christian music television network, is the fastest-growing network in television today. GMC is about to be in nearly 40 million households and has added nearly 28 million subscribers in the past 12 months.