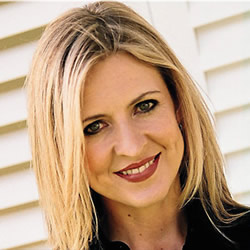 Darlene Zschech Announces She Has Breast Cancer
Tuesday, January 07, 2014
Darlene Zschech, former lead singer of Hillsong, who helped herald in the Contemporary Worship movement in Christian Music, recently announced on her blog that she has breast cancer.
The announcement came after routine exams revealed the malignancy on December 11. Zschech said she's already had surgery and was released from SAN hospital in Sydney on Christmas Eve.
The announcement came from
Darlene's website
:
On Wednesday, December 11, at a routine mammogram, the doctors discovered that I had developed breast cancer. Since then, it has been a whirlwind of appointments, scans and surgery. Thankfully though, I came home from hospital on Christmas Eve and, with the help of our wonderful team, I was able to watch our HOPE UC Christmas Eve service streamed live into our lounge room.
Even though the past days have been very tough at times, the Holy Spirit has brought me endless comfort and the Word of God is literally holding me moment by moment. My husband and children have been heroic and I can't thank my family enough for their love and support through this. Our church leadership team have anointed me with oil and prayed with unity and authority, a band of trusted friends have helped me prayerfully and practically, and it is only now that I have felt able to share this with you. To be completely honest, this is not the kind of news anyone ever really wants to tell. However, I have seen two absolute miracles in my body thus far and I know there will be many more to come.
Darlene is best known for her classic worship hits "Shout to the Lord" and "All Things Are Possible", that have been sung in churches around the world.
She has asked fans around the world to pray for a quick recovery and complete healing.