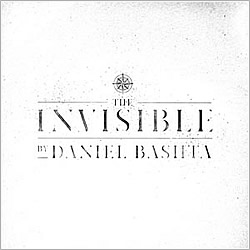 The Invisible

The Invisible (Integrity) by Daniel Bashta
FOR FANS OF: Gungor, All Sons & Daughters, John Mark McMillan
5 Stars

For those paying attention, Daniel Bashta's name has crept in alongside Gungor and John Mark McMillan of thoughtful new worship artists. The reason can be heard on his new release, The Invisible, a heartfelt cry both powerful and poetic. Few songs reach the beauty of tunes like "Deliver Us", so expect this one to land on several "best of" lists at year's end.
Song Title
Length
Play
Price
Buy MP3
&nbsp

I Want It All (Just Give Me Jesus)




Album: The Invisible

4:31
$1.29
Buy Song
&nbsp

Praise The Invisible




Album: The Invisible

4:00
$1.29
Buy Song
&nbsp

Deliver Us




Album: The Invisible

3:11
$1.29
Buy Song
&nbsp

Let Hope In




Album: The Invisible

4:22
$1.29
Buy Song
&nbsp

Undone




Album: The Invisible

5:04
$1.29
Buy Song
&nbsp

Great Is The Lord




Album: The Invisible

5:00
$1.29
Buy Song
&nbsp

Suddenly




Album: The Invisible

5:05
$1.29
Buy Song
&nbsp

In The Ruins




Album: The Invisible

5:11
$1.29
Buy Song
&nbsp

By My Side




Album: The Invisible

5:29
$1.29
Buy Song
&nbsp

Behold The Lamb




Album: The Invisible

4:45
$1.29
Buy Song