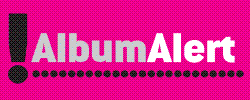 ! Album Alert: Tuesday, February 24, 2009
Tuesday, February 24, 2009
By Andy Argyrakis
TWILA'S DISTRIBUTION DEAL
Back when
Twila Paris
'
Small Sacrifice
was first released in 2007, it was only available at shows and within the Lifeway chain. But thanks to a distribution deal with KOCH (also home to
Ringo Starr
,
Sinead O'Connor
and many more secular stars), the relatively new adult contemporary collection now lands in stores all across the country. For more about the album straight from the mouth of the famed singer/songwriter, check out this month's "
Reconnecting With…" column on ChristianMusicPlanet.com
.
TOOTH & NAIL DEBUT
Anyone who's done some close research on
And Then There Were None
will find the band used to write songs within the metal genre. These days the group has completely switched its sound toward the dance/pop genre (
Joy Electric
anyone?) and has signed with Tooth & Nail Records for its label debut
Who Speaks For Planet Earth?
AUGUST BURNS RED RARITIES
Hard rockers
August Burns Red
may be in between proper studio CDs at the moment, but fans will likely be appeased in the meantime with
Lost Messengers: The Outtakes
EP (Solid State). Expect a seven-song sampling of b-sides and demos from the band's 2007 CD,
Messengers
, including a cover of
AC/DC
's "For Those About to Rock (We Salute You)," which is re-titled "To Those About To Rock" on this effort.
JUMPING FOR JOY
She may only be 18, but
Joy Lippard
actually started her songwriting career at a mere 11 and already scored a first place songwriting victory at GMA Music In the Rockies (in the pop/rock category). On her self-titled debut (KOCH), the introspective tunesmith bears similarities to
Joy Williams
,
Sara Bareilles
and
Leigh Nash
.

For a complete list of new and upcoming albums, check out our new releases page.