Family Friendly Morning Show - Denise Marcia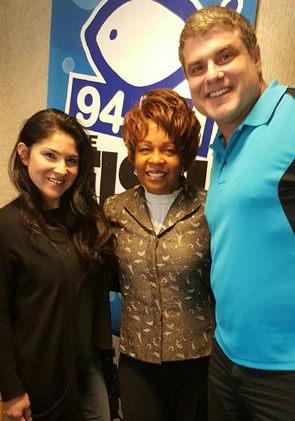 DougandJaci.com home page
We welcome Denise Marcia as the newest part of our morning show! Listen as Denise shares tips and advice related to etiquette in every day life.
Etiquette Coach Denise Marcia
As founder and president of
essentials!
the personal development company, Denise Marcia has more than 25 years in the hospitality, corporate, and entertainment industries. This etiquette coach stresses the advantage that social skills have in achieving and excelling at professional goals.
Listen to great etiquette tips from Denise here . . .
Saying NO
Thanksgiving Meal - Do I Have to Try Everything?
End Time to the Thanksgiving Meal
Handling People Inviting Themselves to the Thanksgiving Meal
Hosting Thanksgiving
Gum Chewing
Back to School - Making Friends
Back to School - School Bus Law
Back to School - Pick Up/Drop Off Line
Amusement Park Etiquette
Hotel Stay Etiquette - Part 1
Hotel Stay Etiquette - Part 2: What Can We Take?
Airport Travel Etiquette
Wedding Etiquette Invitation
Elbows on the Table
Forgetting Peoples Names / Introductions
Social Media Etiquette
Giving & Receiving Compliments
Tactful Removal of Food
'Thank You' Cards
What to Bring to a Dinner Party
The Art of R.S.V.P.
Etiquette for Texting