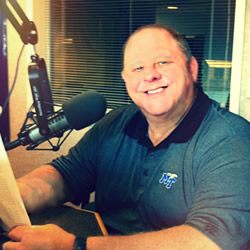 Family Friendly Morning Show - Crooks Get Busted
DougandJaci.com home page
Crooks Get Busted with Officer Scott
Don't miss our own real-life Police Sergeant, Officer Scott, as he shares unbelievable stories that re-enforce the truth:

1.
Actions do have consequences &
2.
Crooks DO get busted.
Enjoy a few of our recent "Crooks Get Busted" stories...


A story of a grandma that swings into action
How many days are in March?
In addition to busting crooks, Scott will also share with us tips for living in a fallen world.
What to do if someone breaks into your house – and you're home
You don't have to stay in an abusive relationship – There is help